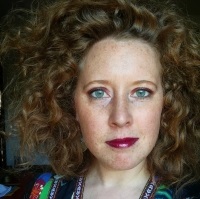 Short Biography
Maria Rivola Maria Rivola is currently working in the Food Engineering and Biotechnology Ph.D. at Free University of Bozen-Bolzano, Italy, and she carries out her research at the Sensing Technologies Lab.
Previously, she completed a Bachelor in Food Technology (2012-2016) and a Master in Food Science and Technology (2016-2018) from University of Bologna, Cesena, Italy. Her master thesis was carried at University of Granada, Spain.
She worked as Quality Assurance Operator in the food industries the last of which is Dnata srl. In addition, she also did a six months Erasmus Internship at the Tossicology Lab, Faculty of Pharmacy, University of Valencia, Spain.
Research Areas
Biosensor Development and quality assurance analysis for food application
Related Links