Project Title: The Development of Flexible Dispense-Printed Electrochemical Biosensor for Aflotoxin M1 Detection.
Project Description: The project aims at the development of low-cost electrochemical biosensor for the detection of food toxicants (Mycotoxin, Heavy Metals and Antibiotic residuals) from food products. It mainly involves the following activities:
Development of electrochemical, ion-selective membrane and molecularly imprinted polymer based biosensors.
Detection of mycotoxin (AFM1 and OTA), heavy metal and antibiotic residuals from different food sources on a real-time basis.
Low and improved limit of detection, high sensitivity and selectivity due to use of specific antibodies and selective membrane using nanomaterials.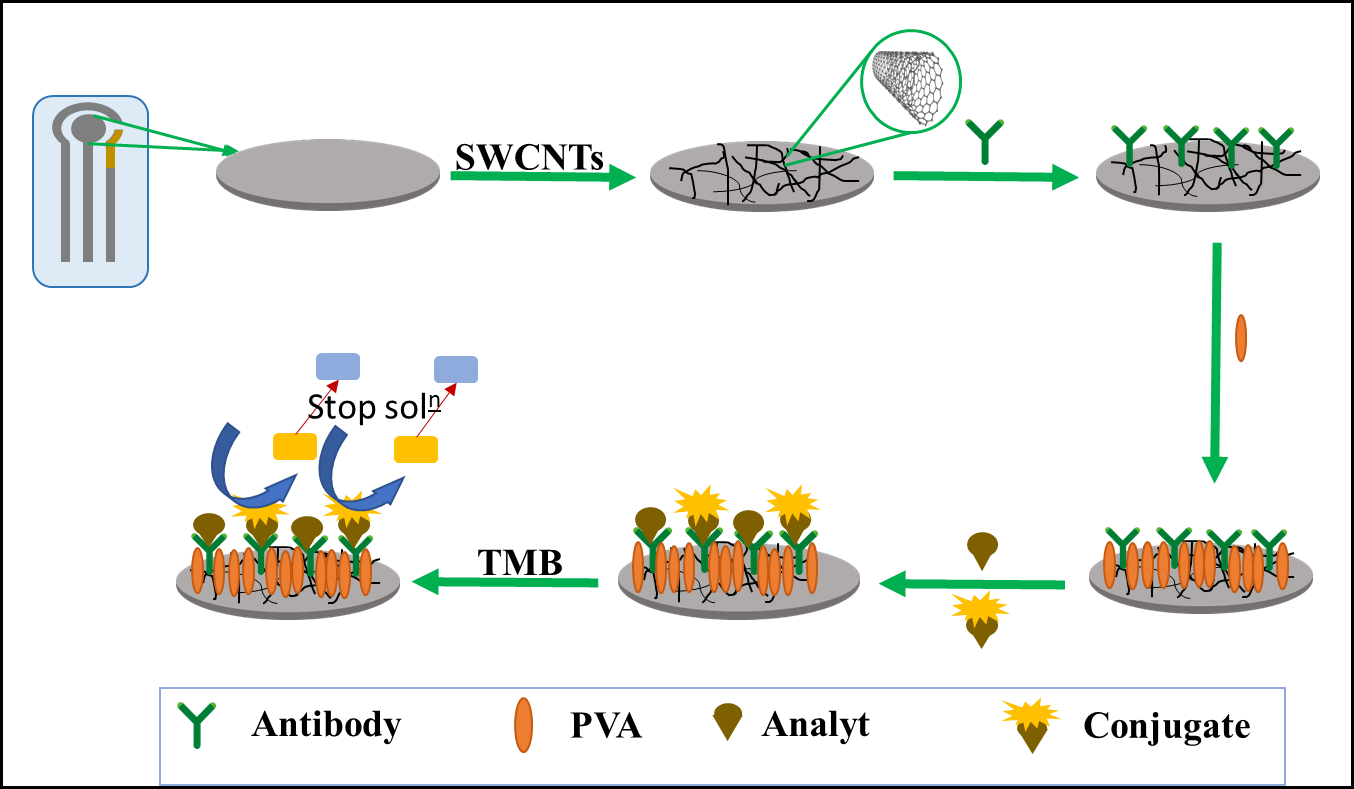 Biosensor Fabrication Process
Project Collaborators:
Dr. Almudena Rivadeneyra, Department of Electronics and Computer Technology, University of Granada, Spain.
Project Funding:
The project is funded by Italian Institute of Technology (IIT).